Order by 1pm for same day local delivery
For Nationwide deliveries please call us on 01392 680281
Covid safe-contact free delivery
Spend £35 and over for free local delivery-limited time only
Welcome to our online shop. Order your fresh flower bouquet for local delivery to flower delivery Exeter, flower delivery Topsham, flower delivery Exmouth, flower delivery south devon, flower delivery devon, flower delivery sidmouth, flower delivery budleigh salterton.
​
florist exeter, florist topsham, florist exmouth, florist south devon, florist devon, florist sidmouth, florist budleigh salterton.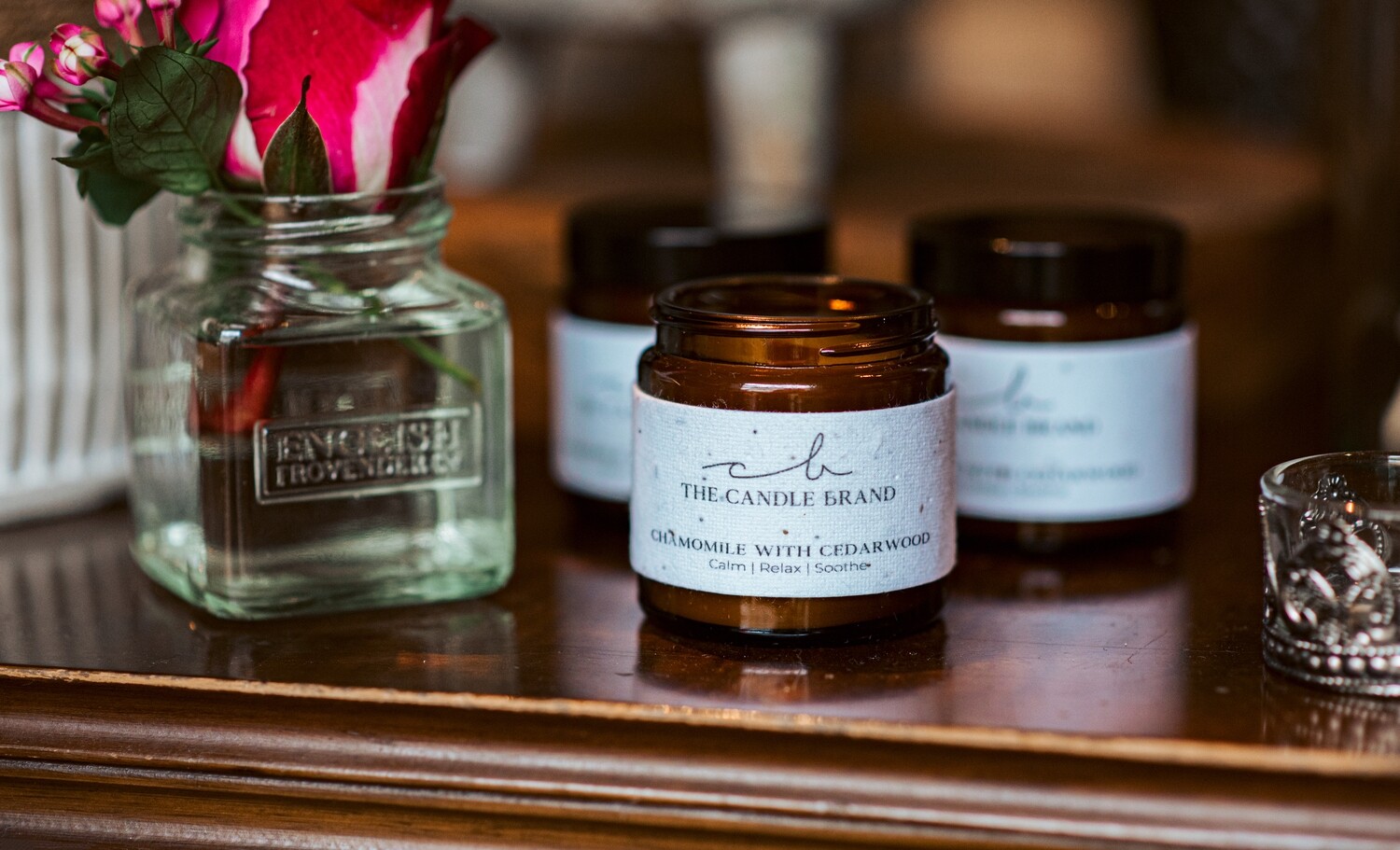 The Burn and Bloom 20 Hour Candle by The Candlebrand
SKU 00033
Product Details
THE BURN + BLOOM COLLECTION - This beautiful amber glass candle not only compliments any home interior decor, but also carries with it an extra special design.

Featuring a plantable seeded label -
The paper labels have been embedded with the seeds of wildflowers. The paper is handmade and not pressed in the same way as traditional paper this is to avoid crushing of the seeds. The seeds have a germination rate of 85% and you can expect to see flowers such as pink and red poppies, common daisy, gloriosa daisy, black eyed susan, annual and perennial wildflower mixes. See instructions on how to plant your label.

The Ingredients -

As always our blend is vegan friendly using rapeseed and coconut wax, infused with high quality fragrances and wooden wicks; Free from Phalates, Paraffin, palm, beeswax, dyes and synthetic additives.
This candle will burn clean down the edges, with no wax or fragrance to spare. Providing you with at least 20 hours of room filling aromas.
Norfolk Gin.
Detox | Unwind | Refresh
Think fresh juniper aromas and herbal scents balanced with a touch of spice, hints of sweetness and fragrant citrus: that's the essence of Norfolk Gin.
Jasmine and Frankincense.
Invigorate | Uplift | Relieve
With real jasmine flowers, this fragrance is a warming bed of blooming jasmine intertwined with soft spices of clove, frankincense and pepper.
Resting on a bed of gentle woods and lightened by patchouli with a mellow golden amber and musk.
Chamomile with Cedarwood
Calm | Relax | Soothe
A sensual and soothing blend of chamomile and cedarwood, with hidden notes of lilac, lavender and coconuts.
Coconut and Peach
Soothe | Relieve | Relax
Dream of a place that reminds you of creamy coconuts swirled with caramel and vanilla, encased with soft almond and peach tones.
Save this product for later